Outdoors
Balconies, terraces, roof terraces and outdoor steps

More than 30 years of know-how.
Company founder Walter Gutjahr convinced architects, clients and craftsmen of his invention, the passive capillary drainage mat for balconies and terraces, more than 30 years ago. But today there are other challenges: How can a patio door be made barrier-free? How does the drainage work with low construction heights, as is the case with critical substrates? Our development work has also resulted in clever solutions for "problems" such as these.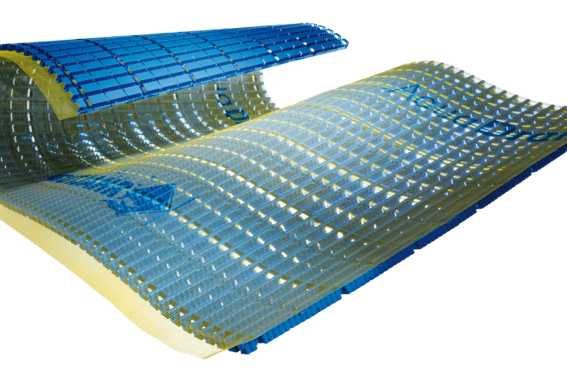 Protective layer for outdoor coverings
Rainwater penetrates beneath the surface through the joints of natural stone or tiles, where it can accumulate on the waterproofing. That is why quick drainage is important. Balconies and terraces remain permanently free of damage if seepage water is drained away in a targeted manner - with surface drainage. This also works if, for example, the patio door is easy-access.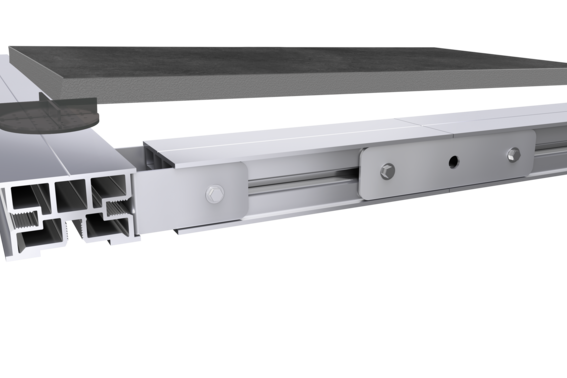 Raised floor supports and frame systems
Supported systems are the ideal solution for laying large areas of outdoor covering. They can be used regardless of the weather and are lightweight, which makes these systems interesting for roof terraces – or if the terrace door has to be easy-access.
Secure terrace door – easy access possible
Quick drainage is particularly important at the transition from inside to outside. Terraces or balconies are therefore well protected by the combination of drain grate systems and surface drainage. The result is a terrace door that is secure and conveniently accessible. The key word here is easy-access.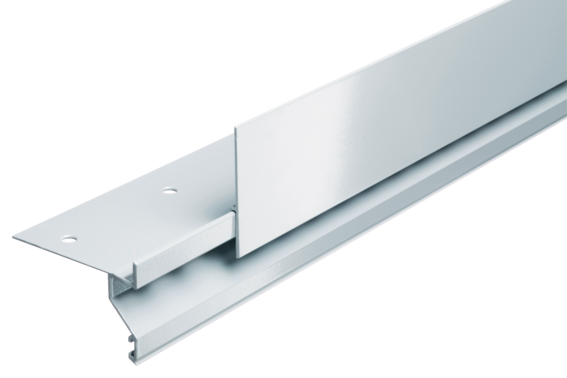 Effective edge drainage
Rainwater running off balconies in an uncontrolled way not only irritates the neighbours, but also leads to dirt trails – and in the worst case damage to the building structure. Effective edge drainage helps here. Gutjahr balcony profiles and gutters are made from durable aluminium or stainless steel, and are easy to assemble and secure.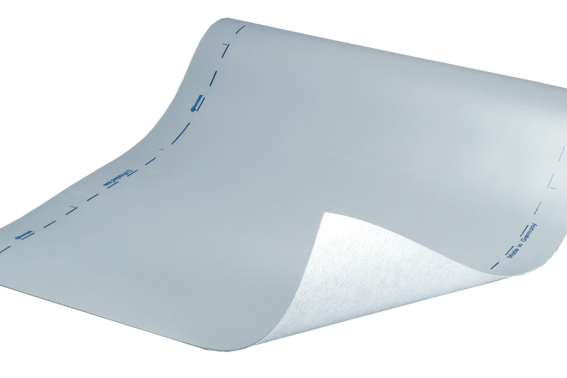 For all drainage mats and raised floors
Waterproofing sheets are popular – because they can be applied quickly and easily on balconies and terraces. A defined layer thickness is created in a single work step. The Gutjahr waterproofing systems are optimized for all drainage systems and raised systems. The terrace door can also be implemented with easy access in this way.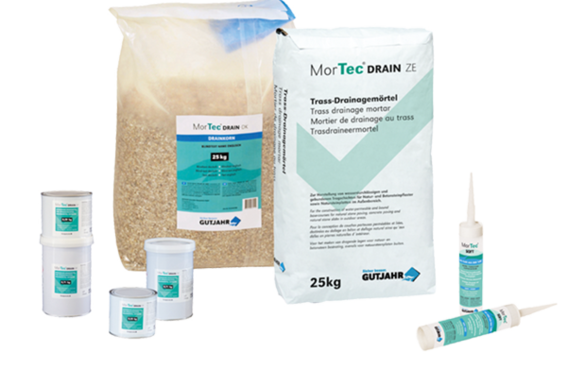 Suitable for large formats – and with a thin layer
Thin-layer covering structures which still have effective drainage: Terraces and balconies can be built securely and conveniently with the MorTec® DRAIN-EP mortar system, and the MorTec® SOFT "joint filler from a tube" makes it possible to lay stress-free large-format coverings outdoors.