Information
TerraMaxx® RS is a stable aluminium substructure for laying balcony and terrace coverings. Thanks to intelligent screw connecting technology, no pre-drilling is required. The system can be used on bonded and unbonded substrates in almost any weather conditions. Because of the light weight and the low construction height, it is particularly suitable for renovation as well.
Advantages
Stable and lightweight
Usable on any substrate
Easy installation
by means of smart screw connecting technology
All-weather system:
usable regardless of the weather due to mortar-free construction
Easy fall adjustment
using raised floor supports with adjustable height (e.g. TerraMaxx® TSL)
Level laying substrate
therefore ideal for XXL formats
Footfall noise improvement of up to + 32 dB.
(Research by Construction Acoustics Laboratory, University of Rhine-Main).
With open or closed joints (MorTec® SOFT)
Everything from a single source:
Complete system with waterproofing, raised floor supports, edging and door connection.
Complete system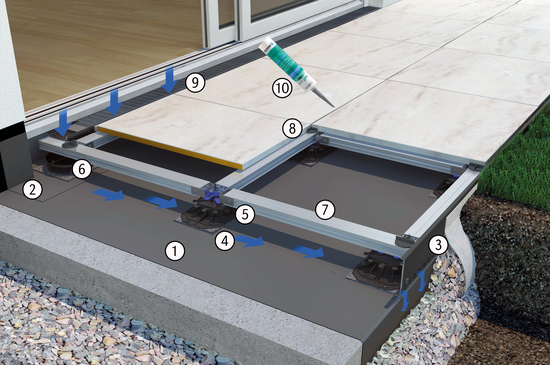 Brief technical information
Area of application
Walk-on external surfaces in private and public areas, such as (roof) terraces and balconies.
Types of covering
Slab coverings made from ceramic, natural stone and concrete such as the ones recommended by the covering manufacturer for the respective application area and type of laying are suitable.
Substrates
• Bonded substrates, concrete surfaces with or without waterproofing
• Unbonded, ground contact substrates with delayed seeping capacity (e. g. levelled gravel, vibrated and compacted surfaces)
• Steel/wood support structures with breakthrough-proof coverings
Load-bearing capacity
Permissible surface load up to 5 kN/m² (DIN-EN 1991-1-1/NA:2010-12, category C5)
Insulation
Compressive strength ≥ 120 kPa
Substrate gradients
≥ 1.0 % to 2.5 %
Footfall noise improvement
Up to +32dB
Components & accessories
Waterproofing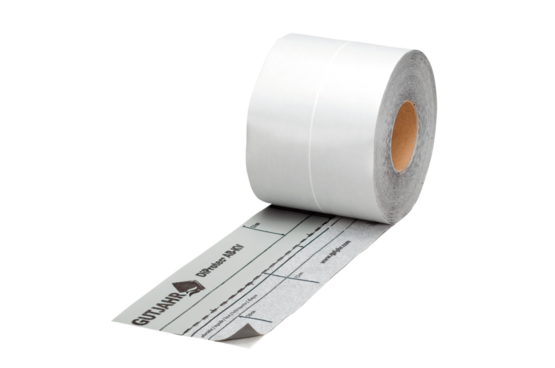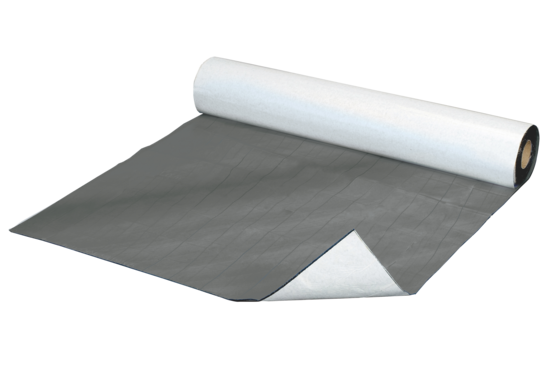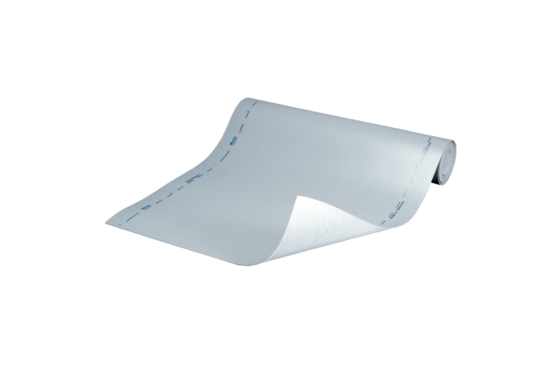 Drain grates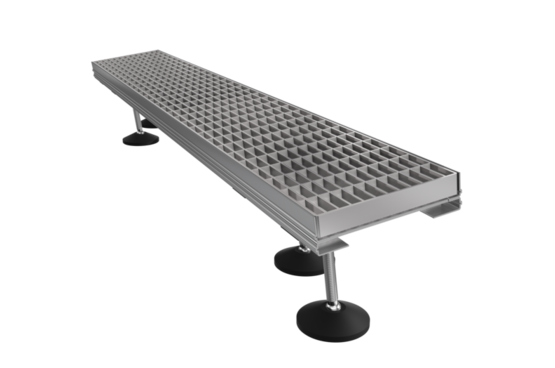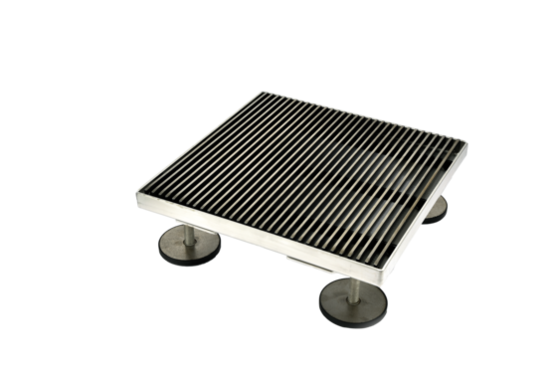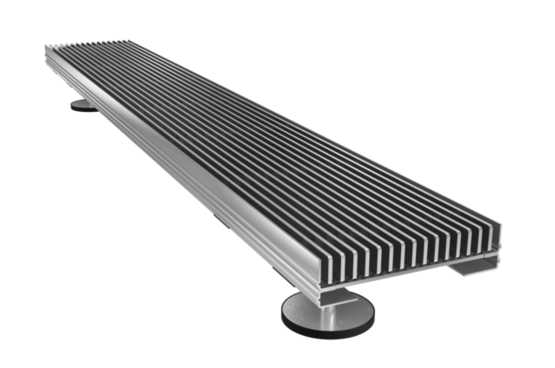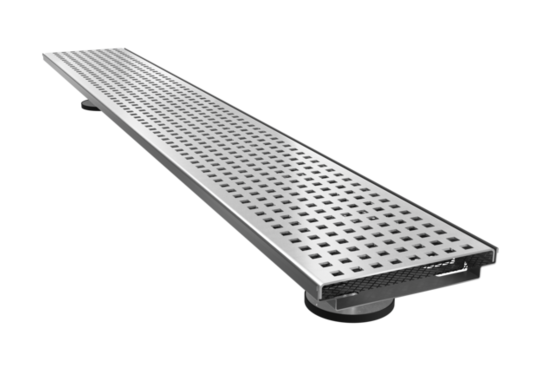 Products

from GUTJAHR

Get a display of the right product
per product category:
Adhesive/mortar

Balcony gutters and downpipes

Drain grates

Drainage accessories

Drainage mats

Edge profile

Supported systems

Waterproofing

Decoupling

Interior accessories

Shower gullies

Underfloor heating
Select your trade:

Floorers

Gardening and landscaping

Roofers

Tilers
Products

from GUTJAHR

Get a display of the right product per product category and/or usage area: