Information
Drain edge profiles for use beneath DiProtec® SDB plastic waterproofing membranes and beneath mineral sealing slurry.
Advantages
Surface and seepage water is drained without leaving dirt trails
The projecting profile leg with its special drip edge removes water from the projecting balcony in a targeted way, and avoids dirt trails on balcony fronts and façades.
Quick and simple installation
The profiles can be easily linked using the profile connectors supplied, without misalignment and without soldering and gluing. Prefabricated, sealed corners make assembly easier.
With hanging pocket for easy attachment of ProRin® balcony gutters
For optimum complete drainage.
Complete system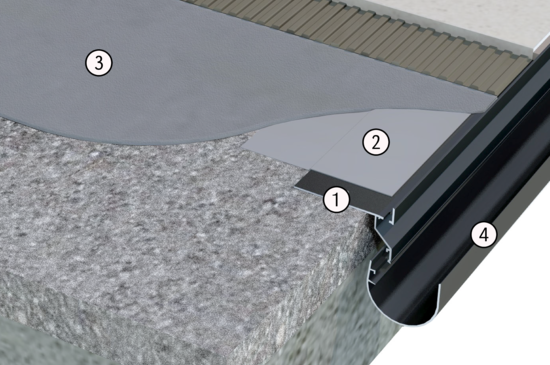 Brief technical information
Usage area:
For use beneath sealing slurry as tile edge profile for bonded laying of tiles and slabs (8-10 mm).
Waterproofing:
- DiProtec® SDB
- DiProtec® KSK
- DiProtec® FLK
- mineral slurry-type seal coatings
Material:
aluminium, powder coated
Components & accessories
Balcony gutters and downpipes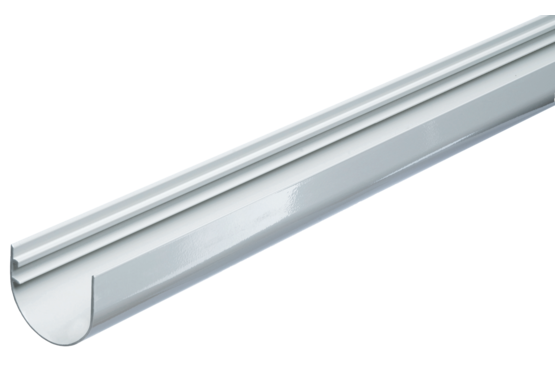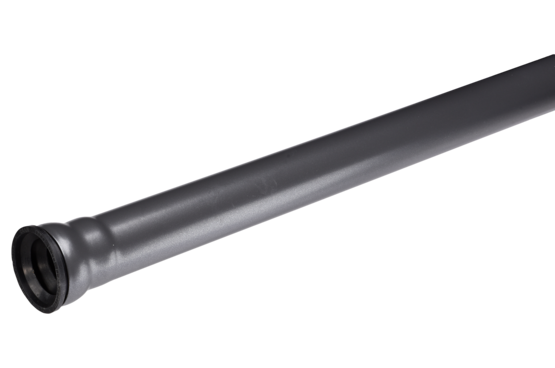 Products

from GUTJAHR

Get a display of the right product
per product category:
Adhesive/mortar

Balcony gutters and downpipes

Drain grates

Drainage accessories

Drainage mats

Edge profile

Supported systems

Waterproofing

Decoupling

Interior accessories

Shower gullies

Underfloor heating
Select your trade:

Floorers

Gardening and landscaping

Roofers

Tilers
Products

from GUTJAHR

Get a display of the right product per product category and/or usage area: