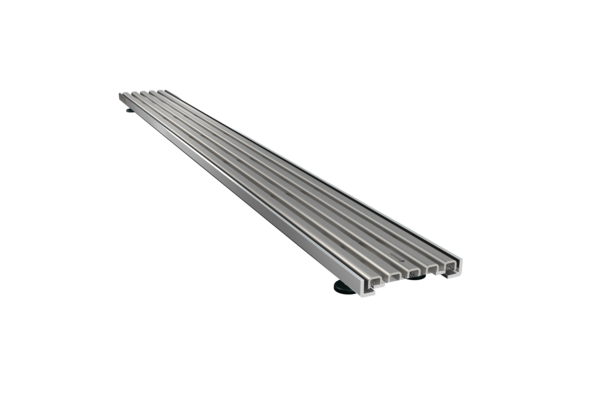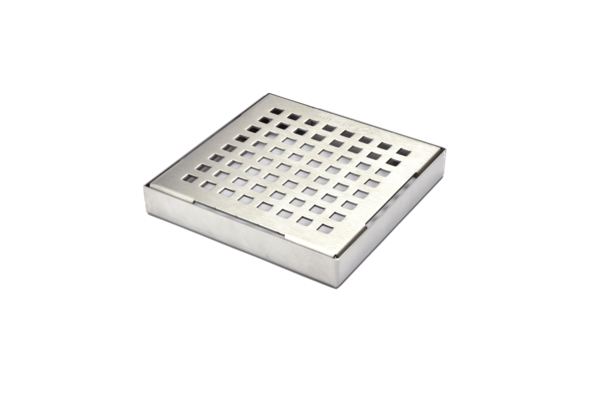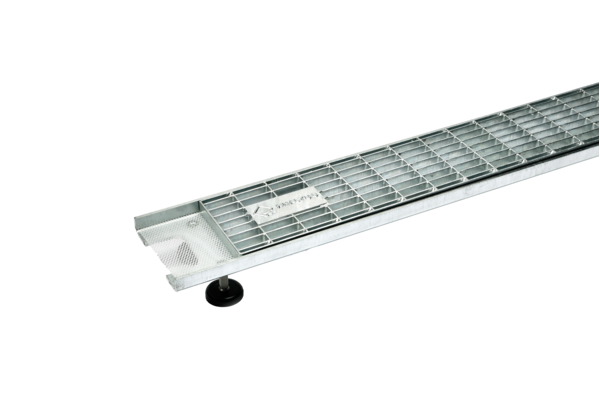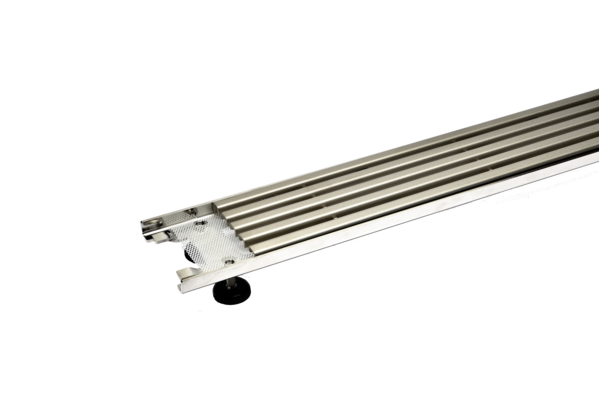 AquaDrain® TM
Thin-layer drain grate– continuously adjustable height, can be cut to the required length
Information
The AquaDrain® TM drain grate, with its extremely shallow frame geometry, is perfectly coordinated with the TerraMaxx® laying process for thin-layer, lightweight coverings. It is also suitable for use as the drainage line in front of parapets in combination with Watec® Drain KP+ thin-layer drainage mats.
Advantages
Reliable drainage of outdoor surfaces and door thresholds at construction heights of only 31 mm.
AquaDrain® TM in a system with the TerraMaxx® laying procedure makes it possible to have total heights from 31 mm including covering.
Can be cut to length as required.
Integral dirt trap protects against fouling.
The trap prevents dirt from falling into the drain grate, therefore guaranteeing the permanent drainage performance of the drain grate and the drainage mat.
Easy height adjustment thanks to 6 continuously adjustable screw feet.
Precise, uncomplicated and time-saving alignment to the covering level.
Maximum drainage performance thanks to drain grate which is open at the bottom.
Guarantees maximum drainage without water accumulation in combination with the TerraMaxx® laying procedure or Watec® thin-layer drainage mats in front of parapets. Façade and surface water is drained quickly and efficiently into the surface drainage beneath the covering.
Complete system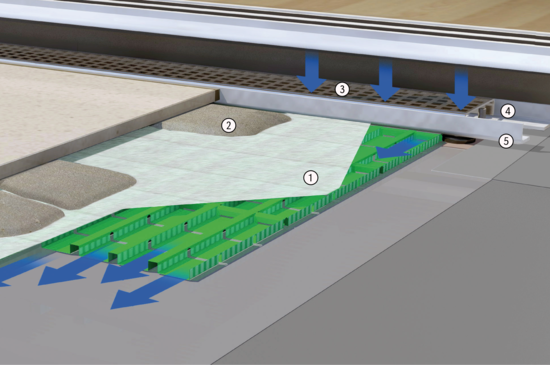 Brief technical information
Usage area:
In front of doors, floor-level window components or in line drainage
Frame material:
Hot-dipped galvanised steel or stainless steel 1.4301
Covers:
Grid – hot-dip galvanised
Square design – stainless steel
Profile design – stainless steel
Dirt trap:
Integral
Height adjustment:
GV: 31 bis 46 mm (threaded rod of screw foot is screwed in between the gratings, therefore cutting off on site is not required), XL screw foot: 31–72 mm (or 55 mm before foot thread is cut off on site)

QE: 25-42 mm, (33 mm before foot thread is cut off on site),
XL screw foot: 25–68 mm (59 mm before foot thread is cut off on site)

PE: 28-44 mm, (34 mm before foot thread is cut off on site),
XL screw foot: 28–68 mm (58 mm before foot thread is cut off on site)