IndorTec® THERM-W
Warm water underfloor heating Without screed – quick-acting, thin-layer, lightweight
Information
IndorTec® THERM-W impresses with its low construction height of just 28 mm including insulation. The dry construction system guarantees quick heating of the covering, since there is no need to heat thick screed. A universal heating element for the entire pipeline ensures that installation is quick and easy.
Advantages
Dry construction system without screed
– extremely quick laying, no waiting for drying, significantly reduced weight.
Universal heating element
– One heating element for the entire pipeline simplifies processing
From a system height of just 28 mm
ideal for renovations.
Uniform covering heating
thanks to factory-installed aluminium lamination
Quick to react and energy saving,
because there is no need to heat thick layers of screed.
Optimum use of modern heating technology and reusable energy forms such as heat pumps or solar technology
due to low flow temperature/effective heating performance.
Outstanding comfort due to insulating, pressure-stable XPS with 400 kPa and improved footfall noise characteristics.
Complete system
| | |
| --- | --- |
| 1 | XPS heating element, 400kPa, 25mm thick |
| 2 | Aluminium lamination for heat distribution – factory-installed |
| 3 | Heating pipe in 16 mm guide |
| 5 | IndorTec THERM-W TUB 10 dry underfloor element |
| 7 | Floor coverings Vinyl, PVC, carpet, linoleum, multi-layer parquet flooring |
Videos
IndorTec® THERM-W
Das Fußbodenheizsystem IndorTec THERM-W für Bodenbeläge von GUTJAHR Systemtechnik.
Brief technical information
Usage area:
• Surfaces in categories A1, A2, A3, B1, D1 in accordance with DIN EN 1991-1-1 (e.g. living and recreation rooms, office areas)
• Fire behaviour in accordance with DIN EN 13501-1: E
Suitable substrates:
• Rough concrete ceilings
• Cement, calcium sulphate and cast asphalt screeds
• Wood substrates
Substrate requirement:
even, pressure resistant, load-bearing, non-flexing and free of substances and surfaces which are difficult to adhere to
Coverings:
•In system on IndorTec® THERM-W self-adhesive decoupling mat
- Tiles
- Natural stone
- Minimum format 20 x 20 cm
• In system on IndorTec® THERM-W TUB 10 dry underfloor element
- Vinyl, PVC, carpet, linoleum or multi-layer parquet flooring
Height of structure including covering:
• Tiles: from approx. 43 mm
• Natural stone: from approx. 53 mm
• Parquet: from approx. 47 mm
Components & accessories
Interior accessories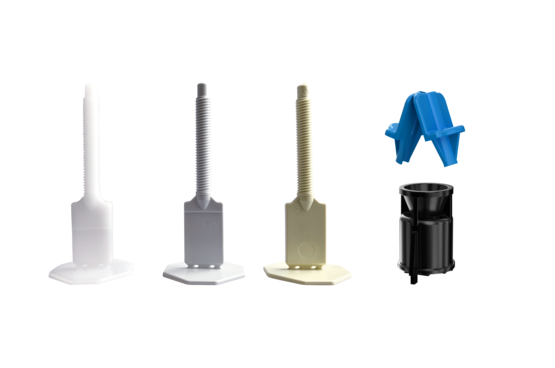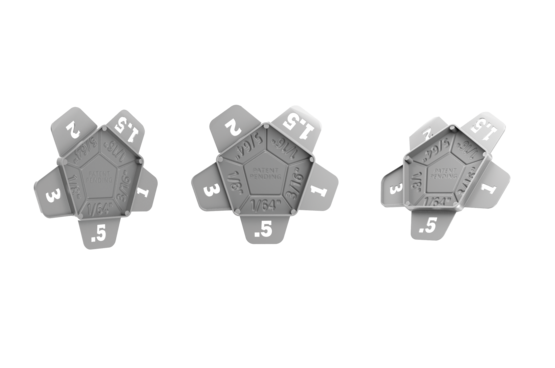 Products

from GUTJAHR

Get a display of the right product
per product category:
Adhesive/mortar

Balcony gutters and downpipes

Drain grates

Drainage accessories

Drainage mats

Edge profile

Supported systems

Waterproofing

Decoupling

Interior accessories

Shower gullies

Underfloor heating
Select your trade:

Floorers

Gardening and landscaping

Roofers

Tilers
Products

from GUTJAHR

Get a display of the right product per product category and/or usage area: